All Fitted J-Pull Bedrooms
Discover the beauty of minimalist design and modern comfort with our Fitted J-Pull Bedrooms. Explore our range today and let us help to create a bedroom that exudes modern elegance. At One-to-One, we are dedicated to delivering well designed, stylish spaces that seamlessly integrate into your lifestyle.
Sleek Minimalism and Contemporary Comfort
Experience the epitome of sleek minimalism and contemporary comfort with our range of Fitted J-Pull Bedrooms. These bedrooms provide clean lines and an uncluttered look while maximizing functionality. Elevate your sleeping space with our modern and stylish fitted J-Pull bedroom furniture.
Streamlined J-Pull Design
Our Fitted J-Pull Bedrooms are the embodiment of modern simplicity. The distinctive J-Pull handleless design is both aesthetically pleasing and highly functional. It creates a clean and uninterrupted flow of lines, offering a minimalist look that complements any modern interior.
Tailored to Your Space
Every bedroom is unique, and our Fitted J-Pull Bedrooms are fully customizable to fit your space and design preferences. Choose from a wide range of finishes, including sleek matte lacquers and woodgrain textures, to craft a bedroom that suits your personal style and complements your interior décor.
Efficient Storage Solutions
A clutter-free bedroom promotes tranquility and a sense of serenity. Our fitted J-Pull bedroom furniture is designed to maximize space and minimize visual distractions. From spacious fitted wardrobes with customized shelving to integrated bedside storage solutions and functional dressers, our designs help you maintain an organized and visually appealing bedroom space.
Functionality Meets Style
Our Fitted J-Pull Bedrooms seamlessly marry functionality with style. The clean lines and contemporary aesthetics of the J-Pull design are complemented by modern features like soft-close mechanisms and clever storage solutions. We believe in enhancing the functionality of your bedroom without compromising on aesthetics.
Invest in Modern Elegance
Your bedroom should reflect your taste and provide the utmost comfort. With our Fitted J-Pull Bedrooms, you're not just investing in furniture; you're investing in a contemporary oasis that exudes sophistication and relaxation. Whether you desire a sleek urban retreat or a clutter-free haven, we can design the perfect space for you.
Read more
Read less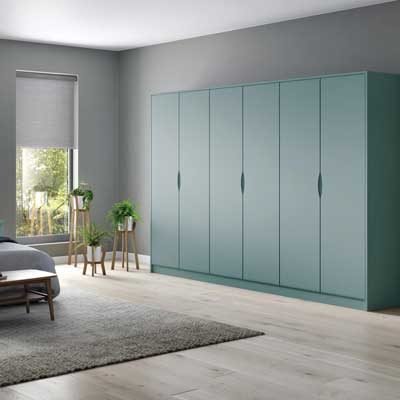 87 Colours Available
Available in Matt, Serica, Legno & Gloss
18mm Thick
Fixed Handle Width Design
70 Colours Available
Available in Matt, Serica, Legno & Gloss
18mm/22mm Thick
Full Length Handle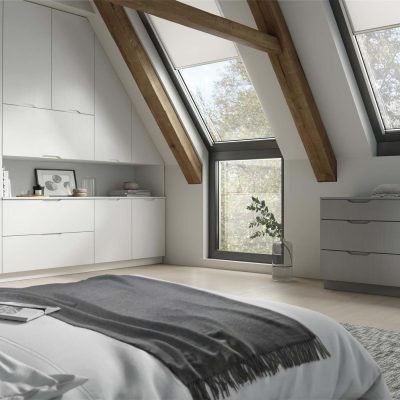 85 Colours Available
Available in Matt, Serica, Legno & Gloss
18mm Thick, also available in 22mm
Variant Handle Width