All Mock In-Frame Kitchens
Inspired by traditional in-frame kitchens, Mock in-frame kitchens have a perimeter line detail to give the effect of an authentic in-frame kitchen.
This gives all the look of a true In-frame kitchen without the associated price tag. Other added benefits include ease of fitting. It's fitted just like any other kitchen so no specialist fitter is required, nor are the specialist internal fittings.
With their distinctive design, Mock In-Frame Kitchens offer a stunning blend of traditional aesthetics and modern functionality. This unique mock in-frame construction lends an air of sophistication to your kitchen, making it a focal point that has family and friends taking a closer look.
Beautifully Designed
Every aspect of your new mock in-frame kitchen is meticulously chosen and thoughtfully designed to ensure longevity and durability. Our skilled designers use traditional techniques with innovative technology to create kitchen solutions that surpass expectations. Our Mock In-Frame Kitchens exude excellence in every aspect.
Tailored to Your Taste
We understand that every homeowner has unique preferences and requirements. That's why our Mock In-Frame Kitchens offer many customization options. With a huge choice of finishes, colours, and accessories, you have the freedom to create a kitchen that reflects your personal style. Whether you prefer a classic, rustic charm or a contemporary, minimalist vibe, our Mock In-Frame Kitchens can be tailored to suit your taste.
Functionality Redefined
While beauty is essential, we also prioritize functionality in our Mock In-Frame Kitchens. Our clever storage solutions maximize the use of space, ensuring that your kitchen remains organized and clutter-free. From soft-close drawers to intelligently designed corner cabinets, every element is carefully planned to enhance usability and convenience. With Mock In-Frame Kitchens, you'll have a kitchen that not only looks exquisite but also works seamlessly to meet your daily needs.
Experience the Mock In-Frame Difference
Choosing a Mock In-Frame Kitchen means investing in a product that will stand the test of time. We invite you to explore our range of Mock In-Frame Kitchens and discover the perfect solution for your home. Let us transform your kitchen into a space that embodies elegance, functionality, and your unique sense of style. Experience the Mock In-Frame difference today and elevate your space to new heights.
Read more
Read less
63 Colours Available
Available in Matt, Serica & Legno
18mm Thick
90mm Stile Width/Raised Panel Design
85 Colours Available
Available in Matt, Serica, Legno & Gloss
18mm Thick
36mm Stile Width
63 Colours Available
Available in Matt, Serica & Legno
18mm Thick
95mm Stile Width/Plain Shaker Design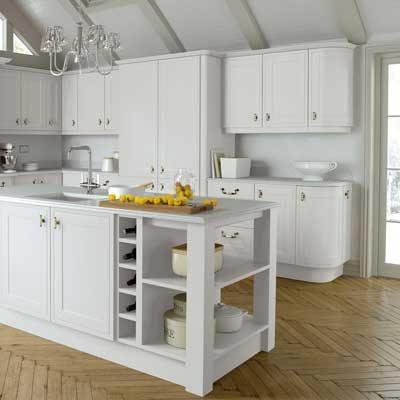 62 Colours Available
Available in Matt, Serica & Legno
18mm Thick
95mm Stile Width/Lined Shaker Design