Transform Your Kitchen with Exquisite Raised Panel Kitchens
Welcome to the elegance and sophistication of our range of Raised Panel Kitchens. Our Raised Panel Kitchens are the perfect choice for those who desire a timeless, classic, and luxurious kitchen space. Elevate your cooking haven with our stunning collection of raised panel kitchen cabinets and experience the seamless blend of traditional looks and modern functionality.
Why Choose Raised Panel Kitchens?
When it comes to creating a kitchen that exudes charm and refinement, raised panel cabinets are the unrivaled choice. Their distinctive design features a raised centre panel surrounded by crafted frames, adding depth and dimension to your kitchen decor. Whether your home boasts a traditional, transitional, or even a contemporary style, raised panel kitchens effortlessly adapt to your interior, making them a versatile and popular choice.
Endless Customization Options
We believe that your kitchen should reflect your unique taste and personality. With our raised panel kitchens, you get the freedom to customize every aspect of your cabinetry. Choose from an extensive selection of finishes, including solid Ash, a wide range of wood effect finishes, painted woodgrain effect and a rainbow of colour options.
Functionality Meets Aesthetics
While the raised panel kitchens add timeless beauty to your space, they are also highly functional. Our cabinets are designed to optimize storage space and make organization effortless. Experience the joy of easily accessing your kitchen essentials with our smart storage solutions. From pull-out shelves, spice racks, and built-in dividers to soft-close hinges and drawer glides, we ensure that your kitchen not only looks exquisite but also serves as a practical and efficient workspace.
Expert Guidance and Design
Transforming your kitchen with raised panel cabinets is an exciting journey, and our experienced professionals is here to guide you at every step. From the initial consultation to the final installation, we work closely with you to bring your vision to life. Our designers will help you make informed decisions, considering your preferences, budget, and kitchen layout to create a bespoke kitchen that leaves a lasting impression.
Immerse Yourself in Timeless Elegance
Step into a world of timeless elegance with our Raised Panel Kitchens. Revitalize your kitchen space with cabinets that are the epitome of sophistication. Embrace the seamless harmony of classic design and modern convenience that only raised panel kitchens can deliver.
Join countless satisfied customers across the UK who have entrusted us with their kitchen dreams over the decades. Embrace the allure of raised panel kitchens today and elevate your kitchen to an unmatched level of beauty and functionality.
Read more
Read less
60 Colours Available
Available in Matt, Serica & Legno
18mm Thick
85mm Stile Width/Grooved Panel Design
63 Colours Available
Available in Matt, Serica & Legno
18mm Thick
65mm Stile Width/Grooved Panel Design
63 Colours Available
Available in Matt, Serica & Legno
18mm Thick
75mm Stile Width/Raised Panel Design
62 Colours Available
Available in Matt, Serica & Legno
18mm Thick
64mm Stile Width/Raised Panel Design
63 Colours Available
Available in Matt, Serica & Legno
18mm Thick
Grooved Panel Design
63 Colours Available
Available in Matt, Serica & Legno
18mm Thick
80mm Stile Width/ Raised Panel Design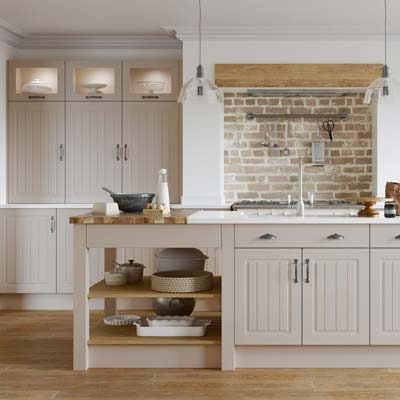 62 Colours Available
Available in Matt, Serica & Legno
18mm Thick
90mm Stile Width/Grooved Panel Design
63 Colours Available
Available in Matt, Serica & Legno
18mm Thick
54mm Stile Width/Arched Panel Design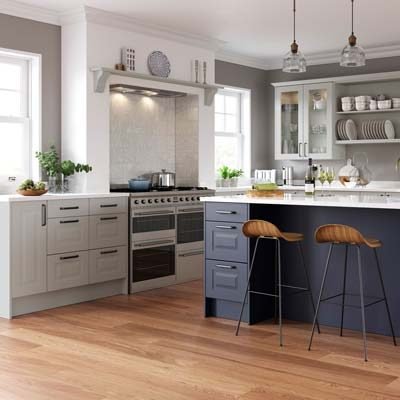 63 Colours Available
Available in Matt, Serica & Legno
18mm Thick
70mm Stile Width/Raised Panel Design
59 Colours Available
Available in Matt, Serica & Legno
18mm Thick
78mm Stile Width/Raised Panel Design